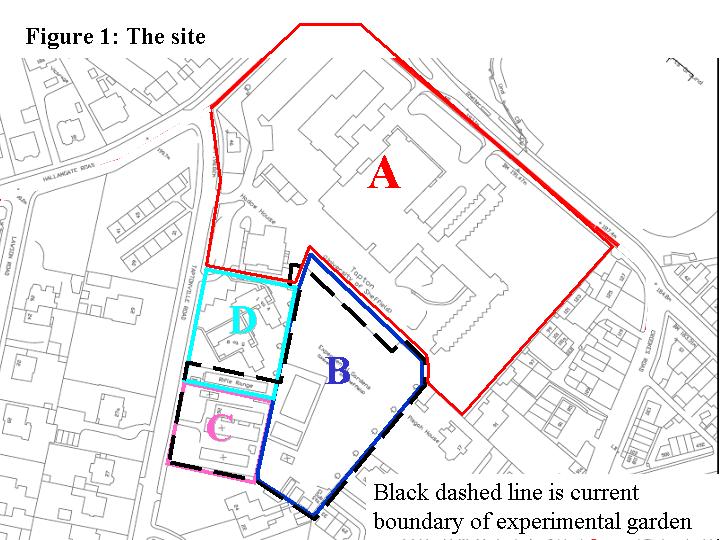 Though being treated for development purposes as a single piece of land, this site is in fact four separate plots with distinct characteristics and history. Plot A is the main building of Tapton Hall of residence and the adjacent Hadow House, with its coach house and lodge.
Plot B is now mainly a woodland garden (or arboretum), it has never had any permanent buildings upon it.
Plot C is the former walled ornamental garden of Tapton Elms - now called Hadow House - and at the moment contains temporary buildings such as glass-houses and Portakabins. Being walled on all four sides, it stands separately from the rest of the site and is not visually integrated into it.
Plot D is the original lawned
garden of Tapton Elms
.
The part of the site we would like to see retained as a community park is B+C+D, a total area of 1 hectare or 2.5 acres.